The ANZAC Story
came out of Vince's friendship with Graham Brissett the co-writer of the show and his association with the 18th Battalion Re-enactment Group which deals with the 18th Battalion involvement in the World War 1.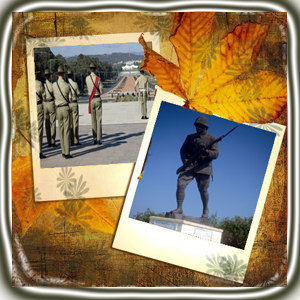 Photo Insert Left: Australian soldiers standing in front of Australian War Museum in Canberra, Anzac Parade
Photo Insert Right: Memorial to Turkish infantry, Chunuk Bair Gallipoli Battlefield, Turkey


While it was a complete failure costing the lives of thousands of soldiers the campaign is honoured in Australia and New Zealand on the 25th April as most important day on the Australian calendar. The day and its meaning carry an emotional impact that people outside Australia and New Zealand may not be aware of. It became a milestone in Australia's History. It was the first time Australia fought as a nation under the Australian flag and forged the legend of ANZAC.

Every primary and secondary school complete a unit of work on ANZAC and have an ANZAC Service that follows. The ANZAC STORY performance aims at giving students an insight into Australia's role and it asks we remember the service men and women past and present who fought for this country and freedom and to keep the memory alive.

The production is aimed at helping the younger generation to understand a little more and why we should keep the memory of ANZAC alive.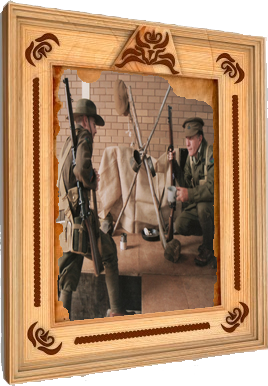 The actors are wearing authentic World War 1 costumes plus audio and lighting effects to stimulate the hearing and sight senses of the students as they become totally involved as we bring alive the ANZAC Story.
There is no better educational performance that will allow you and your students the opportunity to experience and learn about the ANZAC STORY in a memorable, interactive performance ...
Call 1300 860 074 or Book "The ANZAC STORY" and let your students experience the most productive educational excursion in Australia.