Followingthe success of The Colonial Show, The Colonial Gold Show was drafted and made available to schools and the public.

Written by Vincent Wren who was a former employee of the Bathurst Gold Fields prior to moving to Old Sydney Town. While at the Bathurst Goldfields he was instrumental in researching and establishing the Life Styles Program which is still in use today. The Colonial Gold Show gives students access to the historical events which shaped the Colony's future. The discovery of gold was to give Australia its start and identity as a nation. Gold was treated as ready money.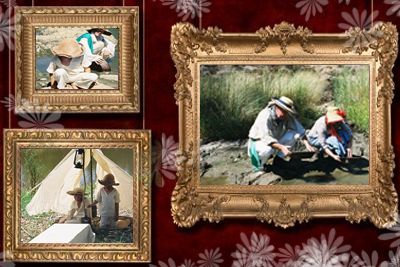 Taking the Learning Outcomes and presenting them in the style of the street theatre synonymous with Old Sydney Town, songs of the era and making sure that every piece of information delivered to the students was factual The Colonial Gold Show was born. The show, based on the Unit GOLD is aimed at Stage 3 in the Human Society and Its Environment (HSIE) Syllabus, and can ALSO be incorporated in the (C.O.G.S.) Connected Outcomes Group Support Curriculum The show is suitable for the entire primary school.
The show allows students to learn in an enjoyable way and participate as the excitement of the gold rush era comes alive in front of them. The show relies on students becoming involved and taking on various role plays.
There is currently no other organisation presenting a show based on the Australian Gold Rush as we recreate the era between 1851 from the first public discovery of gold at Ophir to 1855 and twelve months after Eureka Stockade.
There is no better educational performance that will allow you and your students to experience the Life on the Gold Fields. Offer your students and school the opportunity to experience Life in the Gold Field ... Call or Book "The Colonial Gold Show" and let your students experience the most productive educational excursion in Australia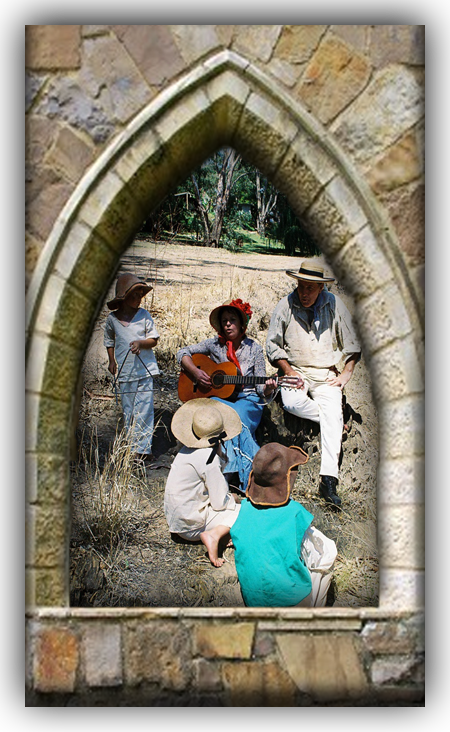 THE COLONIAL GOLD SHOW IS BASED ON A LIVE INTERACTIVE SCHOOL INCURSION SHOW!.

An incursion refers to a school excursion that is actually performed or done within the school grounds. This is where the performers come into the school. With the current policies e.g. risk assessments, insurance and safety issues it is becoming increasingly difficult for schools to arrange excursions outside the school. This is a convenient and cost effective method for the schools.