Go back to those days of learning where Mr or Mrs Richardson will teach you reading, writing and arithmetic - THE COLONIAL WAY. With true realism, expert dialog and educational facts and interactive your school and students will learn about, with firsthand experience, the Birch and the Rod of Correction. They will encounter the bizarre ways of studying the times tables and the units of measurement such as inches, feet and yards.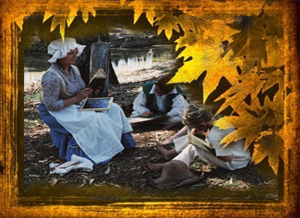 Let your students be taught to add and subtract with pounds, shillings and pence. In other words reading, writing and arithmetic was the order of the day and this interactive show, will give them the one and only experience that will spark their quest for knowledge and hunger to learn more about education in our Colony and the life of the children of the Colonial Classroom.
The education in the Colony of New South Wales in the early 1800's was different to what children experience today and the only real way of teaching them the history of such extraordinary methods and events is to allow them to experience in first hand - in true realism.
The first school teacher in the colony was Isabella Rossen who was convicted and transported for seven years transportation to the colony or stealing from her employer. In fact she sailed on the Lady Penrhyn in the First Fleet. In 1788 the year of her arrival she established and operated the first Dame School in Sydney. That simply meant that it was a school ran by a woman. In October of 1789, she married William Richardson who had been sentenced to death at the Old Bailey in 1783 for armed highway robbery, but was pardoned on the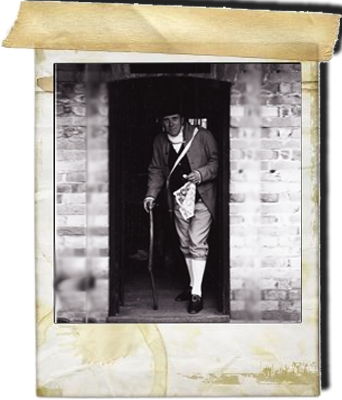 condition of transportation for seven years. They operated the school until it came under the jurisdiction of the Rev Richard Johnson in the 1794, and now it's your students turn to experience what the COLONIAL CLASSROOM WAS LIKE.

There is a minimum of 30 students, with a maximum number of 40 students per performance.
Please Note: due to the true realism of the Colonial Classroom, the school excursion is not suitable for children under the age of seven.
THE COLONIAL CLASSROOM IS A REVERSE EXCURSION or an INCURSION
Prices start from
$8.50 per child.
An affordable performance for your school ... and there is only one way to find out ... Call 1300 860 074 or view our website to enquire or book the "Colonial Classroom" show and let your students experience the most productive educational incursion in Australia.
To view the learning outcomes the Colonial Classroom Incursion meets and for more detailed information regarding this or our other shows, please click on the following link Iconic Performances Educational School Shows and click on your preferred show.